pop up description layer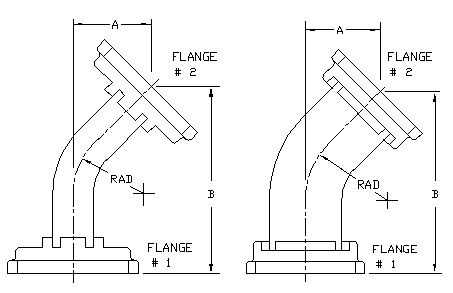 Waveguide Elbows 45 Deg.
These 45 degree elbows are constructed with precision MIL specification waveguide accurately formed to a constant radius in both E and H planes. Internal dimensions are carefully maintained. VSWR is 1.10 maximum over the full waveguide frequency range. Alternate materials & flanges are available. See flange section. Finish is instrument gray enamel.
Important ordering information: Add -1 to model number for choke - choke. Add -2 to model number for cover - cover. i.e.: Model #638-1 is a 45 degree E plane elbow assembly with choke flanges for WR-90 waveguide.
Please call if you need any further assistance or information.
| | | | | | |
| --- | --- | --- | --- | --- | --- |
| 20 | | P.O. BOX 718, West Caldwell, NJ (973) 808-9113 Fax (973) 808-1524 | P | N | T |