pop up description layer
1.70 TO 50.0 GHz DIAL GAUGE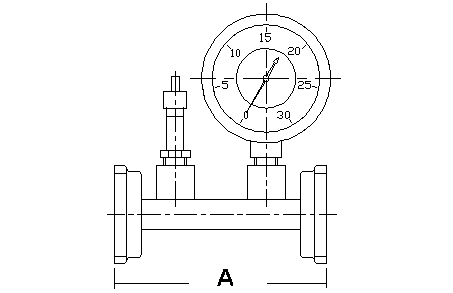 PRESSURE UNITS
These units are designed for installation in a waveguide system to permit pressurization of the line with air or other gas and provided a visual means of continuously monitoring the gas pressure.
Each unit is equipped with a two inch pressure gauge which is calibrated from 0 to 30 pounds per squire inch. A Schrader valve is utilized for inserting the air or gas into the waveguide system. The maximum VSWR of any unit is 1.10. Each assembly is pressure tested at 30 psi*. Units can be supplied with 15 psi gauge. Alternate materials and flanges are available. See flange section. Finish is instrument gray enamel.
Please call if you need any further assistance or information.
| | | | | | |
| --- | --- | --- | --- | --- | --- |
| 46 | | P.O. BOX 718, West Caldwell, NJ (973) 808-9113 Fax (973) 808-1524 | P | N | T |