pop up description layer
2.60 to 26.5 GHz
0 to 20 dB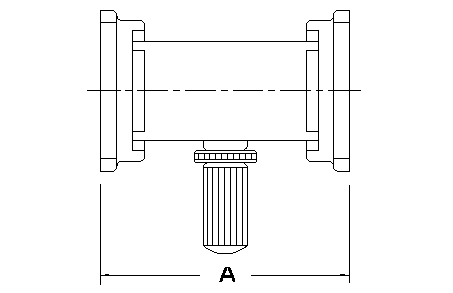 Variable Shielded Waveguide Attenuators
These variable attenuators with a range of essentially 0 to 20 dB, at a maximum VSWR of 1.20 provide dependable, rugged, well-shielded and inexpensive units for low level attenuation applications.
Smooth and accurate control of attenuation is achieved by use of a precision lead screw which may be locked in position by adjusting the knurled lock nut. The attenuating element is completely enclosed and special consideration has been given to the design of the adjusting mechanism to assure effective overall shield and an absolute minimum of radiation leakage. These instruments function extremely well in applications where a low level system must be operated in regions of high level exterior R.F. fields. The metallized attenuating elements are not appreciable affected by severe extremes of temperature and humidity and offer excellent long life stability under fixed settings. Alternate flanges and materials are available. See flange section. Finish is instrument gray enamel.
Please call if you need any further assistance or information.
| | | | | | |
| --- | --- | --- | --- | --- | --- |
| 4 | | P.O. BOX 718, West Caldwell, NJ (973) 808-9113 Fax (973) 808-1524 | P | N | T |