pop up description layer
2.60 TO 40.0 GHz SLIDE-SCREW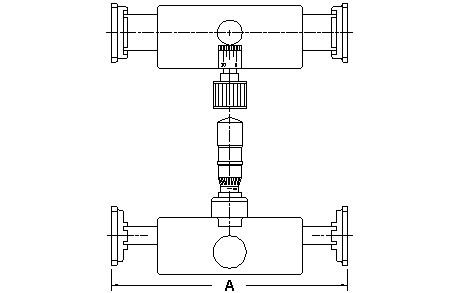 WAVEGUIDE TUNERS
These slide-screw tuners are used primarily to match various waveguide components, such as detector mounts, antennas, terminations and the like, to the characteristic impedance of the transmission system. They are also very useful in determining the position and magnitude of matching structures required in waveguide components.
This series of precision slide-screw tuners consist of a waveguide slotted section with a precision carriage which supports and adjustable probe. The position and penetration of the probe is adjusted to set up a reflection which cancels the existing reflection in the system.
Probe depth is controlled by a standard micrometer head, for which a locking means is provided. Probe position is varied by the smooth operating carriage drive as indicted on a scale and vernier. A VSWR of 20 can be reduced to 1.02. Finish is instrument gray enamel.
Please call if you need any further assistance or information.
| | | | | | |
| --- | --- | --- | --- | --- | --- |
| 44 | | P.O. BOX 718, West Caldwell, NJ (973) 808-9113 Fax (973) 808-1524 | P | N | T |